Identify Your Target Audience With Us
Measuring the Impact of Your Social Media Campaign
Effective Social Media Strategy for Maximum Impact
A social media strategy should include tactics for engaging customers, measuring success, and setting timelines for achieving measurable results. It should also provide guidance on the types of content to be shared, the channels to be used, and the platforms to be used for maximum impact.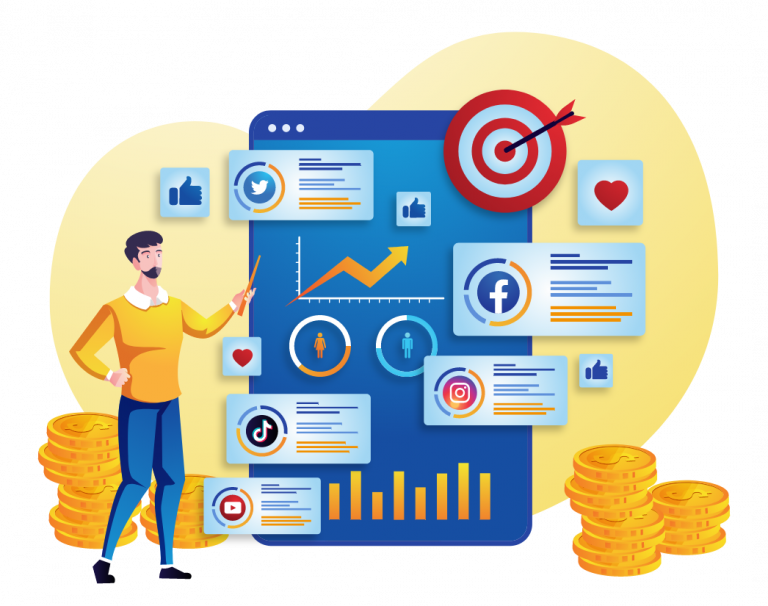 What is Social Media Marketing?
Social media is a crucial aspect of the online world for many individuals. It provides a platform to connect with loved ones, stay informed on current events and trends, and even promote businesses or websites. In this article, we will explore the advantages of utilizing social media for your website and provide some tips on how to effectively utilize it to drive traffic and engagement.
How Does it Help Your Business?
One of the primary benefits of using social media for your website is the ability to reach a wider audience. By establishing profiles on popular platforms such as Facebook, Twitter, and Instagram, you can expose your website to a potentially large and diverse group of people. This is particularly useful if you are targeting a specific demographic, as each platform tends to attract a specific type of user. For instance, Instagram is popular with younger users and tends to be more visual, while LinkedIn is geared towards professionals and is a great place to share industry news and insights.

Dedicated
Social Media Marketing Agency
Our goal is to increase brand awareness, generate leads, and build relationships with potential customers by engaging with them on a platform they are already active on. We also want to drive traffic to our website and create an online. In addition to increasing your visibility, social media can also help you cultivate relationships with your audience. By posting updates, responding to comments, and interacting with your followers, you can create a sense of community and foster loyalty among your users. This can be especially significant for small businesses, as it can help you establish a personal connection with your customers and differentiate yourself from larger competitors.
Improve Your Social Media Content with a Unique Approach
To effectively use social media for your website, it's important to have a strategy in place. This should include setting goals for what you hope to achieve (e.g., increase traffic, generate leads, improve brand awareness) and determining which platforms are most relevant for your business. It is also a good idea to regularly create and share high-quality content that is pertinent to your audience. This can include blog posts, photos, videos, and other types of media that showcase your products, services, or expertise. The PR Shastri does best practices for optimizing your various types of social media content.
Paid Ads & Targeting Strategies to Boost Your Reach
Running advertising on the platform is one strategy to increase the reach of your social media pages. When you run an ad on social media, it increases the visibility of your post or page to a larger audience than just your followers. By doing this, you may be able to expand your audience and even boost content engagement. For a greater return on investment, our team of social media specialists tracks every element of paid ads.
We will define your target audience to reach out the people reach who are showing interest with your niche. It makes more efficient the ads target strategy. We set specific goals for your ads like brand awareness of driving website traffic to deliver best results as you wanted.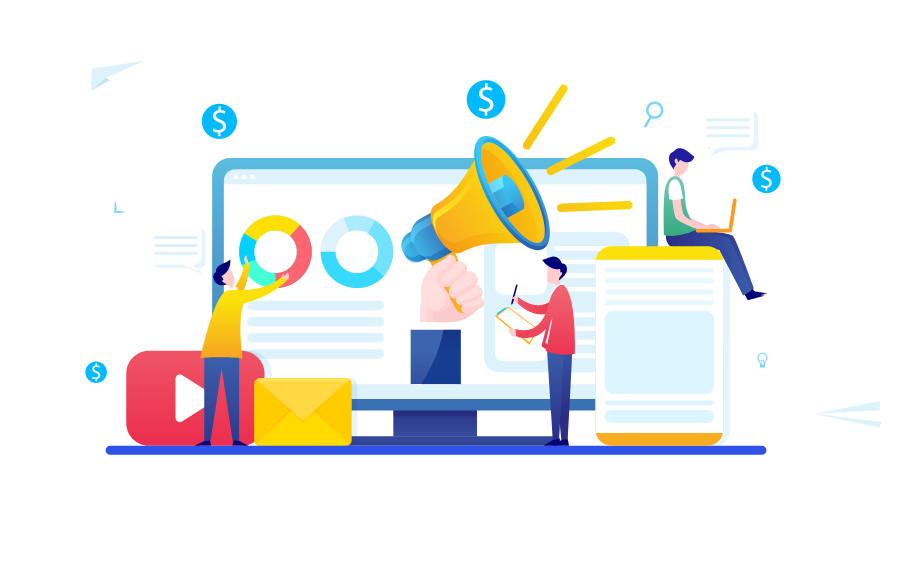 Get Social Media Services You Need
With our expertise in social media marketing and our proven track record of delivering results, we can help you boost your online presence and reach your target audience effectively. Contact us today to learn more about how we can help you succeed on social media.
Social Media Marketing Agency For Small Business
PR Shastri, a social media marketing agency based in Delhi, India. We offer a range of services to help businesses and individuals increase their online presence and engage with their target audience through social media.
Our services include social media account setup and management, content creation and curation, advertising campaign management, and social media strategy development. We work with a variety of clients across different industries and tailor our approach to meet the unique needs and goals of each of our customers.
"Unlock the power of Social Media Marketing with PR Shastri – Achieving success for your brand"
What is Social Media marketing ?
SMM full form is social media marketing. As a business owner, you may have heard of SMM, or social media marketing, but may not understand what it is and how it can benefit your business. SMM allows businesses to create meaningful relationships with their customers and build brand awareness.
How Does Social Media Marketing Help?
Social media marketing helps businesses reach and engage with target audiences through various social media platforms, increasing brand awareness, driving website traffic, and ultimately boosting sales. 
Types of Social Media Marketing?
Social media marketing is an increasingly important part of digital marketing, and there are a variety of ways to leverage it. It involves creating content such as videos, images, and written posts tailored to the target audience, as well as engaging with customers, building brand awareness, and increasing traffic to a website. Furthermore, it can be used to create a community around a brand, as well as generate leads and increase sales. Conclusively, social media marketing is an effective way for businesses to reach potential customers and build relationships with existing ones.
Benefits of Social Media Marketing
Social media marketing offers numerous benefits for businesses of all sizes. It is cost-effective, helps to reach a broader audience, builds brand loyalty, and provides businesses with valuable insights into their customers. Furthermore, it is an ideal platform for launching campaigns, promoting products or services, and engaging with customers. Additionally, it allows businesses to capture up-to-date market trends and monitor competitor activity. All in all, social media marketing is a powerful tool that should not be overlooked.
CAN SOCIAL MEDIA MARKETING REALLY HELP MY BUSINESS?
Yes, social media marketing can indeed help your business. By utilizing targeted campaigns and targeted content, you can reach a broader audience, increase brand awareness and loyalty, and even drive more revenue. With the right strategy, social media marketing can be a great way to amplify your brand and drive sales.
Why is Social Media Important Today?
Social media has become an integral part of our lives today, both professionally and personally. Not only is it a great way to stay connected with friends and family, but it is also an effective platform to market products and services, increase brand awareness, and generate leads. 
Get Your Social Media Marketing Strategy
Social media is very essential for staying connected, building relationships, and staying up-to-date with the world today.
Our end-to-end social media solutions provide comprehensive support for all types of social media channels.